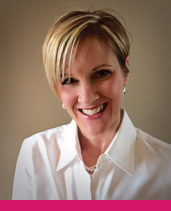 Six years ago, a small group of caring individuals made a Choice; a choice to take a Chance; a chance that would lead to the formation of Project Pink'd and a Change in the lives of breast cancer survivors. Due to the continued support of volunteers, donors, local businesses and organizations, I am humbled and honored that we have indeed made a difference in lives of local survivors. Project Pink'd has raised over $750,000 and impacted the lives of thousands of breast cancer survivors right here in our community.
I often get asked, what makes Project Pink'd different.  Actually, it's quite simple.  It is ALL about Survivorship. Our programs assist survivors from the point of diagnosis with a mission to help them thrive. We assist survivors in their daily lives and help empower them to live life every day to the fullest.   We are 100% local. Unlike any other breast cancer organization in Nebraska, our focus will continue to remain local. What's raised here stays here.
Project Pink'd continues to draw strength from our community and we are focused on the future.  As we identify gaps in service, we will create programs to fill those gaps through the generosity of our community of supporters, donors, and volunteers.  Due to the overwhelming response to Pink'd programs, we will continue to provide our core programs and are excited to  expand our Yoga, Care to Share Thanksgiving, Nutrition & Cooking and Dare to Thrive retreat in 2017 providing access to more survivors than ever before.
 In addition, we will launch "Pink'd Survivor Kits" for surgical, radiation, and chemotherapy patients to