Straight Talk: Ask An Expert Live Video Series
Project Pink'd continues to strive to address the REAL issues breast cancer survivors face after a diagnosis.  Our Straight Talk:  Ask An Expert series explores issues of particular interests to breast cancer survivors and provides LIVE access to professionals (both medical and non-medical).  With the ease of just a click on participants phone, iPad, or computer, the live video webcast format enables survivors and their families living throughout the state of Nebraska and Western Iowa the access to chat directly with the professional.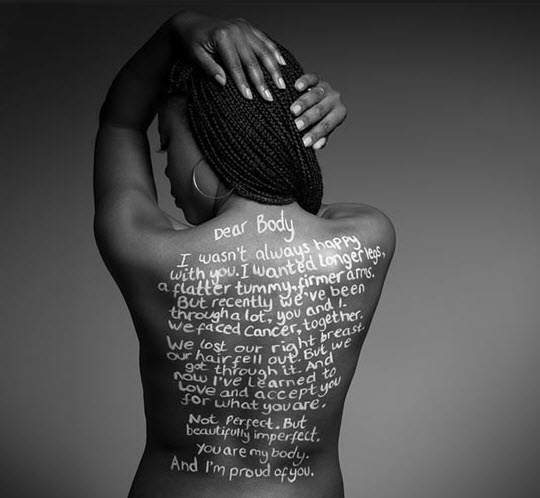 July 25, 2018 | Breast Cancer & Body Image: Accepting the New Me
In the breast cancer community, the rebuilding of one's life after treatment is referred to as the "Second Battle," a battle that is much different than the first because survivors are dealing with long-lasting side effects from the treatments they receive. 
Did you know 31% to 67% of the 3.1 million breast cancer survivors struggle with body image and intimacy challenges?   (Source:  American Cancer Society)
Survivors often struggle in silence.  Do you?
"I am ashamed that I worry about how I look when I just got received the news I am cancer free".    Lisa, diagnosed at 35
"The hardest part is getting used to this new body. This is not my body. This is not what I expected"  Sharon, diagnosed at 55
"When I MUST look in the mirror, I look at my face, not by body"  Cindy, diagnosed at 43
We have learned that survivors are apprehensive to talk about issues such as body image and intimacy because they seem trivial compared to a life-threatening diagnosis.  However, the treatment for breast cancer often leaves the survivor with more than just physical scars. Emotional and mental scars can be just as difficult (if not more) to overcome and often become long-term psychological side effects. 
Survivors are invited to join Project Pink'd and Brier Jirka, LIMHP, CPC, CST, a licensed mental health practitioner and sex therapist on July 25, 2018, from 7pm-8pm for an interactive live video stream, to explore the bold and brave topic:  Body Image after Breast Cancer.
Participants will have the option to join the interactive LIVE Video webcast anonymously as well as questions anonymously.  40% of the webcast will be lecture and 60% will be Q&A. 
This program is complimentary to breast cancer survivors in NE & Western IA and is made possible by our many generous donors.
Note: This is a LIVE Video Webcast.  Registration is REQUIRED.  Upon registration, you will be sent a confirmation.  A link to the video webcast will also be sent 2-3 days prior to the webcast. 
Where:  ONLINE Webcast
When:   Wednesday, July 25, 2018 | 7:00pm – 8:00pm
Registration:   Registration is required.  Click Here to Register.
Archive