Let's Talk Surveillance
VIRTUAL PROGRAM. REAL LIFE IMPACT.
Have you ever had the following questions or questions that are similar?
How long do I need to see my doctor after my treatment ends?
Who decides how often I am followed and what testing is needed?
What if I feel another lump, who do I call?
What are doctors looking for when I go in for follow-up appointments?
What should I do to prepare for my follow-up appointments?
Do I need genetic testing?
empower. educate. advocate.
From the day of diagnosis and beyond, a survivorship care plan is a key factor in your journey to thriving.
Whether you are newly diagnosed or a 10+ year Thriver, our distinguished expert panelists are here to answer YOUR questions LIVE. In a safe place for interactive conversation, you'll be empowered to ask the REAL questions regarding your survivorship care plan, educated on ways to enhance your partnership with your medical team, and encouraged to become your best advocate.
This program is complementary to breast cancer survivors, their partners, and loved ones in NE & Western IA and is made possible by our many generous donors.
PANEL & BREAKOUT SESSIONS
This Let's Talk Live Panel will be a small panel with a new format via Zoom. Virtual Program. Real Life Impact. The first half of the evening will include a large group discussion with all four experts. The second half of the evening will be more personal, giving you the opportunity to ask your questions in a small group breakout room with the expert of your choosing.
The Evening's Agenda:
6:45-7:00 pm Log in and Technology Check
7:00-7:05 pm Welcome / Introductions
7:05-7:45 pm Large Group Q & A with all four experts. This session will be moderated by Lori Buckley.
7:45-8:25 pm Small Group Break Out Session with the ONE expert you chose.
8:25-8:30 pm Large Group closing 
You are required to choose ONE of the five options for the break-out sessions. Space is limited.
---
JOIN US FROM THE COMFORT OF YOUR HOME
When:  Thursday, October 15, 2020  |  7:00pm - 8:30pm
Where: Live Webcast via Zoom (a link will be sent via email and text the day of the panel) 
Virtual Program. Real Life Impact.

---
Meet Our Experts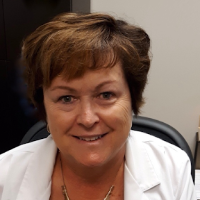 Patti Higginbotham, ANP, AOCN | Genetics, Nurse Practitioner | Omaha Surgical Consultants
The majority of my 35+ year career in healthcare has been in the oncology area. That interest led me in to caring for women with breast problems as well as breast cancer. I truly enjoy helping women, men, and their families through the breast cancer experience and feel my understanding in all aspects of breast cancer can help prepare patients for what is ahead. A sub-specialty in cancer genetics has allowed me to further assess the patient and family for hereditary cancer syndromes that can have far reaching impact on a patient's care.
---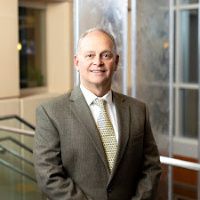 John Longo,  MD | Radiation Oncology | Nebraska Cancer Specialists
For more than 24 years, I have strived to provide the highest quality of care to my patients and their families. I am committed to providing state-of-the-art cancer treatment and compassionate care while educating and helping patients through their diagnoses and treatments. I believe the practice of medicine is a privilege, making my days enriching and rewarding.
---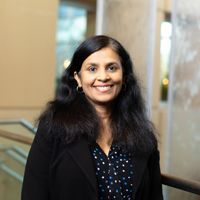 Geetha Palaniappan, MD | Oncologist | Nebraska Cancer Specialists
I strive to provide compassionate, quality cancer care to my patients with the latest treatment options available, education and through clinical research. My role in caring for the patient is achieved with a combination of applying science and what the patient wants to achieve their goals. Seeing the resiliency of my patients, their fight, their struggle, and how they continue to maintain their families while being treated for cancer, motivates me to work even harder in providing the best possible care in order for them to achieve their goals.
---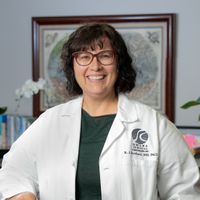 Roalene J. Redland, MD | Surgeon | Omaha Surgical Consultants
Dr Redland has been in private practice in Omaha for 31+ years.  She is a Fellow of the American College of Surgeons and is an active member of the American Society of Breast Surgeons. With a special interest in Breast Health and treatment caring for high-risk patients and patients with benign and malignant disorders.  She offers a full scope of surgical options from excisional biopsy to nipple sparing mastectomy and Omo Plastic Surgery. Dr Redland feels it is a tremendous privilege to help guide and care for patients, women and men, as well as their families during one of the most difficult journeys in their lives.