Project Pink'd Walking Club
"No one has walked in your shoes but you. We've walked all in the same shoes…but our journeys are different, so they're different shoes. But maybe the same soles."
Cynthia Sturgeon | Project Pink'd Founder & President 
Step into nature, take in the fresh air, and join Project Pink'd and a positive community of breast cancer survivors as you strive to be healthier and happier through the simple act of walking.
Our Soul to Sole Walking Club is designed to help survivors rise up to their true physical potential while walking along with their Pink'd survivor friends. We will provide you with an engaging, inspiring social network to keep you moving as you strive to meet your personal walking goals and increase your physical well-being.
The Soul to Sole Walking Club will meet in Omaha every Saturday morning the month of October, to get steps in together. However, you can get your steps in wherever you are and whenever it is convenient for your schedule. 
The Soul to Sole Walking Club offers a Covid safe, non-judgmental, and encouraging environment.
Did you know? Research supports the advantages of group exercise on improving the quality of life for breast cancer survivors.
THE WONDERFUL BENEFITS OF WALKING
Strengthens Your Bones
Boosts Your Mood
Helps with Weight Loss
Improves Your Sleep
Sharpens Your Mind
Increases Your Lifespan
Boosts Your Immunity
…and much more
We recommend participants consult with their doctor before beginning any fitness program. Our program is intended for educational purposes and should not be used in place of medical advice.
---
Online registration is required for each Saturday you participate. Register today and take your next step to Thriving! Click the Register Now button below to sign up. 

---
Omaha Logistics
When:  Saturday mornings in October at 8:00 a.m. 
Where In Omaha: Standing Bear Lake Entrance 4 (3.5 mile loop around the lake) 6404 N 132nd St, Omaha, NE 68164. Please meet by the Standing Bear Kids Park.
Average walking time: 75 minutes for the full 3.5 miles. You can walk for as long as you are able.
The pink "X" marks the meeting spot! 
Contact:  Jamie Gates | jgates@projectpinkd.org | 402.905.0691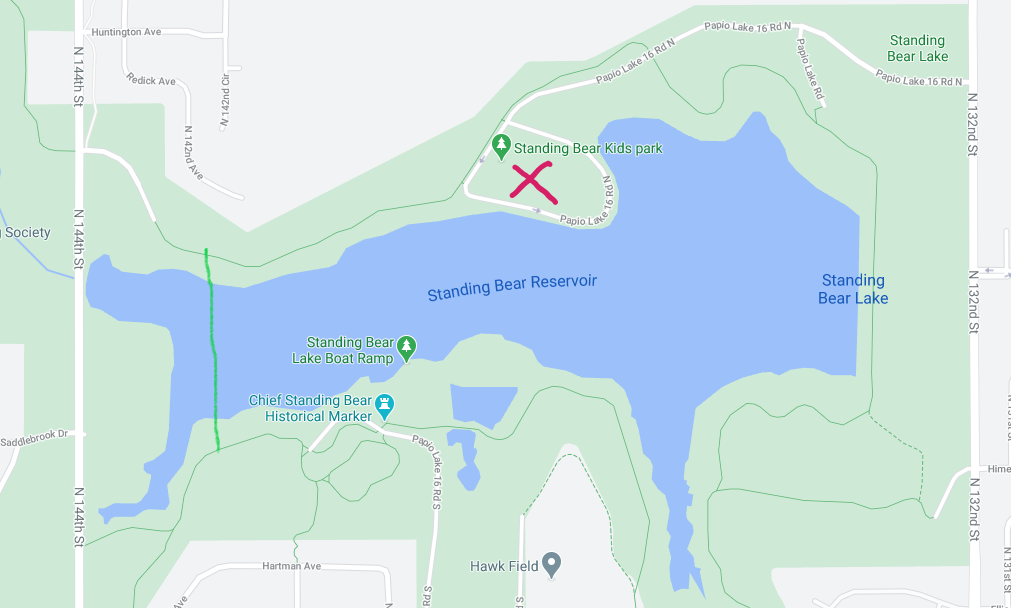 ---
This complimentary program is offered to breast cancer survivors in NE & Western IA and is made possible by our many generous donors.
---
Juli | Soul to Sole Walking Club Participant
"Receiving a diagnosis the day before the world shut down, and going to every treatment alone because of COVID, this was my first IN PERSON event where I got to be around other women who get it!! No judging because my goal was the second bench! High fives because I made it to my goal!! So grateful for all of you I met and have yet to meet!! Cancer did NOT win on Saturday!!"