Bold & Brave Conversations | Planning for End of Life, Personal Arrangements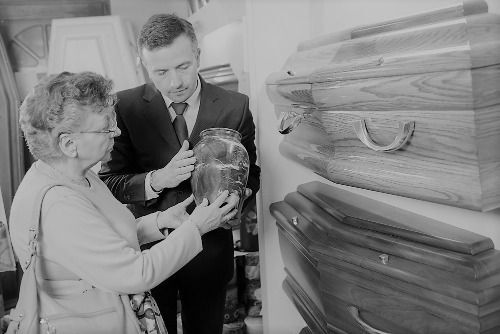 You have been diagnosed with advanced breast cancer, and while none of us like to talk about death or funeral planning, having a plan will make things easier for your loved ones. Project Pink'd is here to have these Bold & Brave Conversations: From Diagnosis to End of Life. The greatest gift you can give yourself and those you love is knowledge and a plan.
With guest experts Tony Allmon from Cutler-O'Neill- Meyer-Woodring Funeral Home & Crematory and Dr. Clay Hoberman we hope to educate you and provide you with tools to help tackle the tough conversations about funeral planning.
This featured conversation will focus on:
Inside view of what it will look like walking into the funeral home to plan arrangements
What are the various components of a funeral?
What options are available for funeral arrangements? Embalming vs cremation?
What is the range of costs for the various components of a funeral?
How if the funeral home notified to pick up the deceased?
How does pre-planning process work?
What kind of arrangements are available for storage of ashes after cremation?
Is there something comparable to a cemetery for ashes?
How do we estimate the number of guests for a funeral?
What happens if you can not afford a funeral?