Straight Talk: Hyperbaric Treatment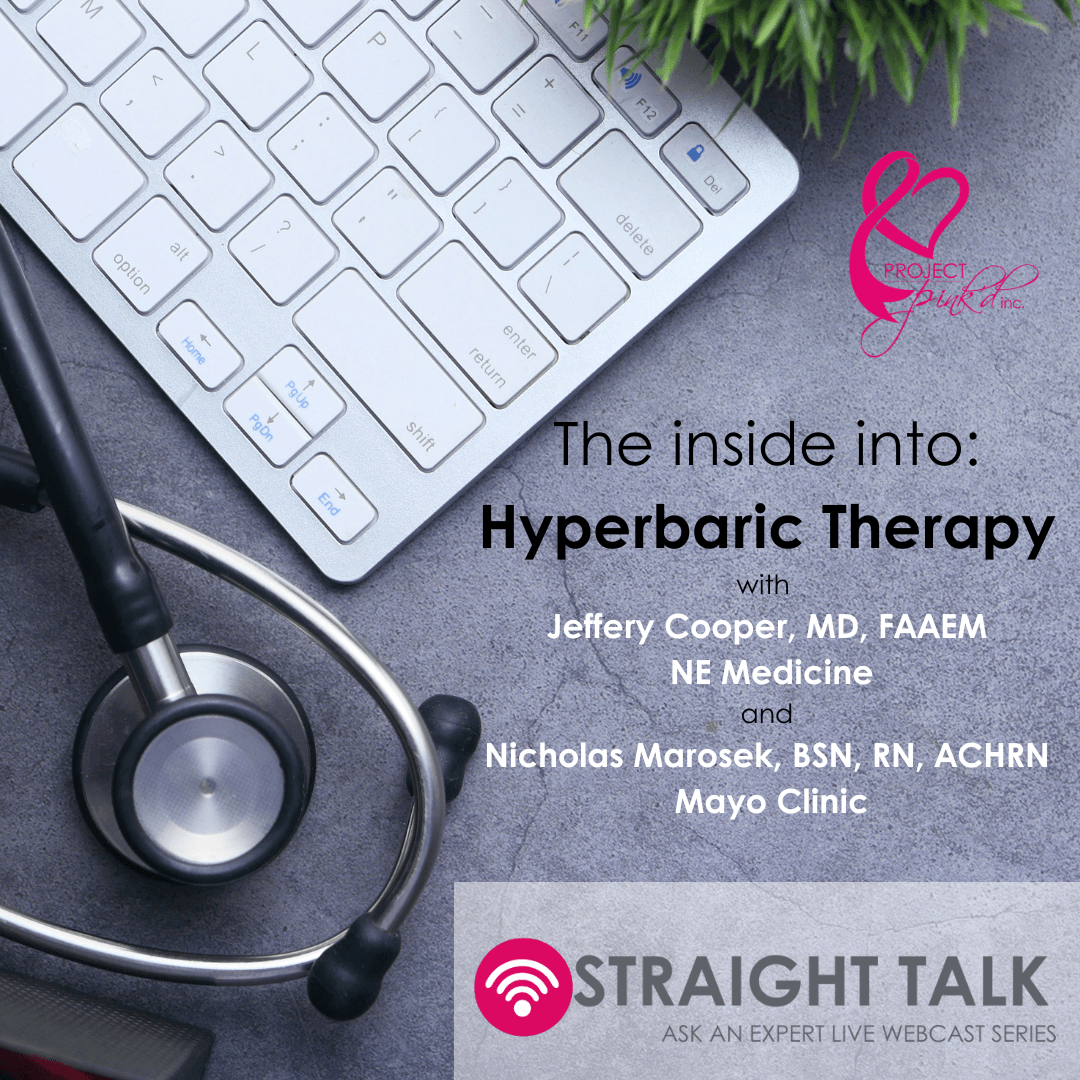 Tune in Thursday, Sept. 21st at 7p, via Facebook LIVE to catch the groundbreaking conversation on Hyperbaric Treatment after diagnosis. This conversation will be between Jeffery Cooper, MD, FAAEM with NE Medicine and Nicholas Marosek, BSN, RN, ACHRN with Mayo Clinic.
Some of the points that will be discussed are:
- Hyperbaric oxygen therapy for the treatment of delayed radiation injury in cancer survivors.
- The informed consumer: selecting a hyperbaric facility for your treatment.
- Hyperbaric chambers.
- Hyperbaric oxygen therapy expectations: the experience of treatment.