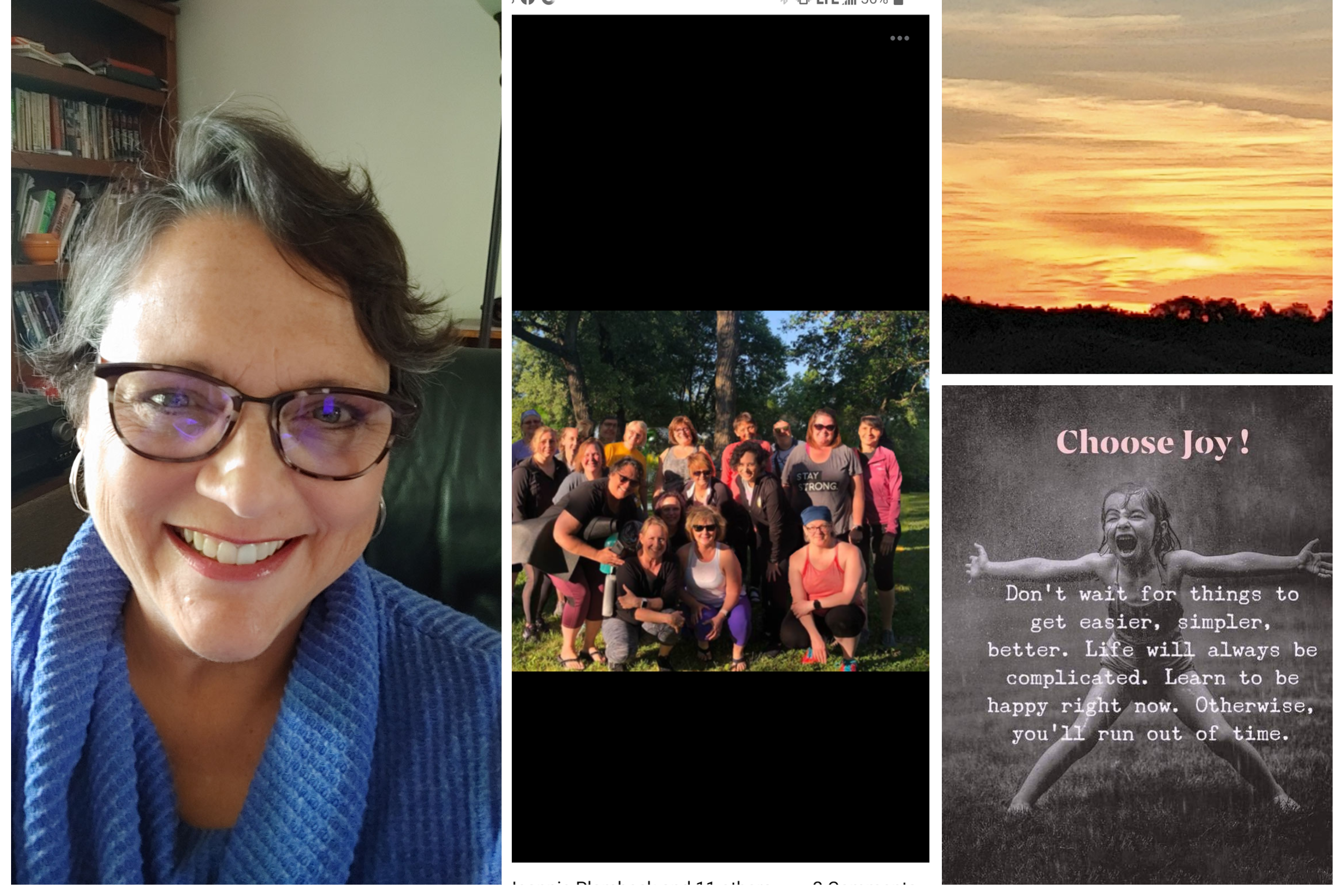 I have not posted anything for a few months, I have been waiting for "the perfect topic" to pop into my mind. I have definitely been "overthinking" it So, I am going to write about what "Thriving" means to me for my personal growth on this journey.
For me, "Thriving" means to continue to be my "authentic self." I strive for my actions to match my words. I have learned that to be truly honest with others, I need to be honest with myself first. In being honest with myself, I need to evaluate and examine the parts of me that I want to change or can improve on. Most of this is an "inside job," Don't get me wrong, there are some things about my external appearance I want to change, but I need to start on the inside to be the best version of me.
"Thriving" also means to be open-minded enough to learn from others. I thank God I am teachable and my desire to learn will help me grow in all areas of my life. I hope and pray that I never lose the desire to learn. I have learned so much in the last year by being a part of the "Project Pink'd Dare to Thrive Program." I have never seen so much courage, strength, and love before. We genuinely care about each other and are developing life-long friendships.
"Thriving" also means walking through the hard stuff and having faith knowing that whatever we are going through is only temporary. Trusting we will get through to the other side and we will be ok. Trusting we can ask for help "Thriving" also means staying "Connected" with others. We learned over the last year of the pandemic that we don't have to physically be with others to be able to stay connected. Thank God for Zoom and other ways to communicate when we cannot physically be together.
"Thriving" means I need to help myself be the best version of me I can be, so I can better help others. Help my family, friends, other survivors, and anyone who needs help. I will help to the best of my ability.
"Thriving" means I need to take care of my body, mind, and spirit. I am learning to fuel my body with food instead of using food as a coping mechanism. Life happens, and in order to have the ups, we have to have the downs (Ying and Yang.). I need to move my body and be more active. I bet most of the people who have gone through cancer and other physical challenges have had times where they literally could not get up and walk around...we take the ability to move our bodies for granted. I know I will never look like I did in high school many moons ago, but I love having a strong body. I have lost 40-50 lbs over the last year, and I need to lose about 40-50 more pounds to be at a healthier weight. It's not about looking good to others anymore, it's about feeling good in my own skin and knowing I am taking care of myself. I need to have my "alone time" to meditate and listen to my higher power. I know in my heart I have angels with me at all times and God works through other people.
"Thriving" also means to stay present in each moment. I have tended to get stuck in guilt and the "what I should have done" mentality. I also have been stuck in anxiety and fear of the future. I always heard the works take it "one day at a time," and now I totally get it. If I stay in the moment and in the current day, I will be more open to receive and give love. I will get the most out of life's experiences.
"Thriving" means something different to everyone. We all have our personal goals, but these I have shared are my main goals for a full life. I am done with just surviving, and ready to continue to "Dare to Thrive" alongside my Pink'd sisters whom I have been blessed to get to know and love through Project Pink'd.
Love to you All!