Meet Terri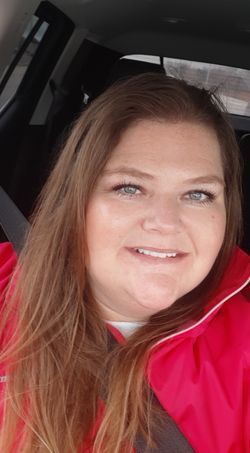 Hi I am Terri. I am a breast cancer survivor, on my way to becoming a Thriver. I have 4 beautiful children (1 biological and 3 adopted) and have been married to my wonderful husband for 17 years now.

I was diagnosed with breast cancer late in 2015, age 36. It couldn't have come at a worse time. My life at the time was already very painful and complicated. Raising my very young nephews and niece while my brother tried to get his life together was WAY more difficult than learning about my diagnosis. In the midst of family drama caused by my brother and already living with Rheumatoid Arthritis (diagnosed at age 26), I was struggling with a flurry of emotional and physical pain.

I went in for my mammogram alone. I was absolutely sure it was a cyst, which my mom had gotten in her breasts for many years. My family didn't have a history of breast cancer. Once they took a look, they immediately told me it was not a cyst and they were going to do a biopsy. I called my mom and cried. What was I going to do with the kids? At the time, I had my son who was 11. Then I had my brother's children who were 4 years old and 1 year old. They had given birth to a 3rd child a week before my diagnosis. I was in the middle of the most stressful time in my life! I really didn't need that phone call saying it was, in fact, cancer. God knew it would be too much and somehow my brother and his wife got custody of the children back. JUST LONG ENOUGH for me to get through my surgeries and chemo. What a blessing, for me. The struggle is real when you're trying to figure out whose well-being is more important. It wasn't my choice though. He chose for me and carried me through. In 2017, we fully adopted those 3 children- and to this day, I wouldn't have had it any other way.

I am here, 6 years later, a "dare to thrive"-er. I finally have time and motivation to focus on myself. Over the years, I didn't realize how much of ME I have lost… so here I am. Take my hand. Lead me to the healing lands.