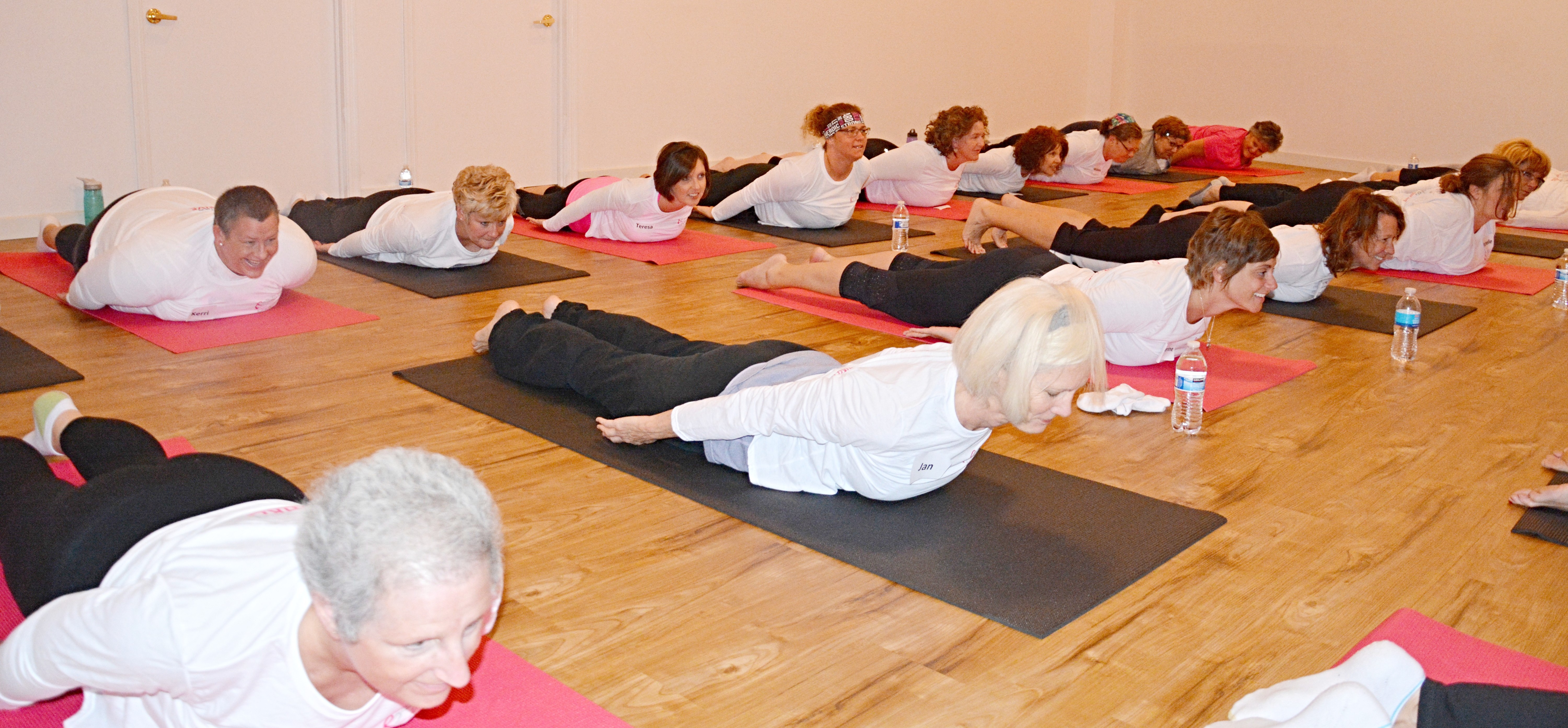 Project Pink'd invites breast cancer survivors to join us for our weekly yoga series "Love & Light Yoga." The program will be 2 nights/week and will be offered on Wednesday nights at 6:45 pm and Saturday mornings at 10:30am.
This complimentary program is made possible by our partner Sutra Yoga & Meditation and many generous donors.
Classes will be structured for beginners but all levels are welcome. We hope to introduce you to a few different types of practices so that you may find one that suits your mood or perhaps sparks a journey of healing. There is a yoga practice that fits each and every one of us no matter our insecurities, limitations, etc. All you have to do is just "Show Up" and discover the possibilities within yourself "On the Mat".
Come breathe, sweat, tone, trim, and relax with us. Taught by breast cancer survivor and certified RYT 200 Yoga Instructor, Penny Thomas, we will take you on a journey of discovery and healing.