A COMMUNITY THAT SUPPORTS ONE ANOTHER THRIVES TOGETHER
We appreciate the continued support from businesses and organizations in our community who are making the Project Pink'd mission part of their culture by hosting a variety of fundraising activities to support our organization.
Supporting Local Survivors Builds Stronger Families, Workplaces and Communities.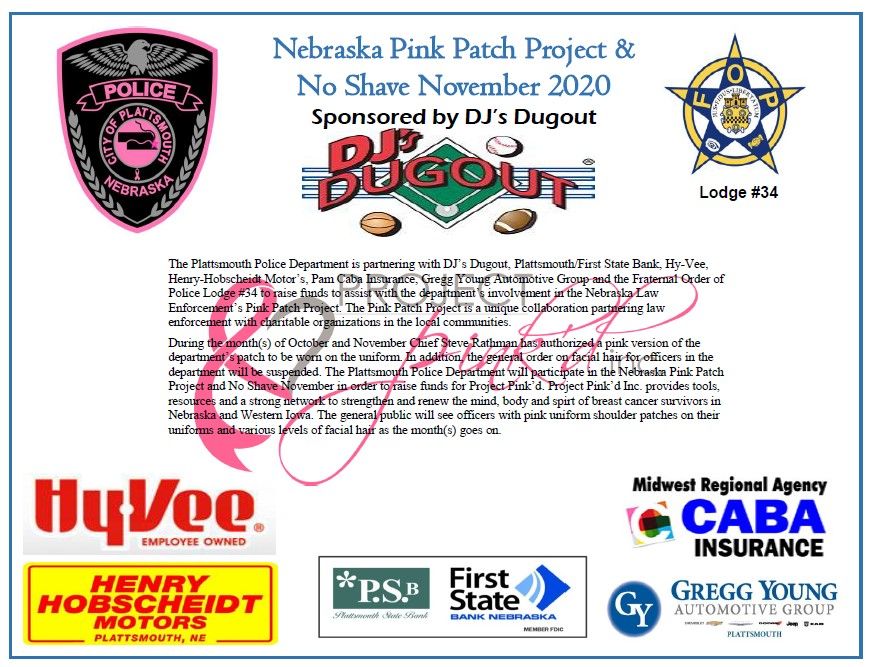 The Plattsmouth Police Department will participate in the Nebraska Pink Patch Project and No Shave November in order to raise funds for Project Pink'd.
During the month(s) of October and November Chief Steve Rathman has authorized a pink version of the department's patch to be worn on the uniform. In addition, the general order on facial hair for officers in the department will be suspended. The general public will see officers with pink uniform shoulder patches on their uniforms and various levels of facial hair as the month(s) goes on.
---