Straight Talk: Ask An Expert | Cardio-Oncology: Caring for Your Heart After Breast Cancer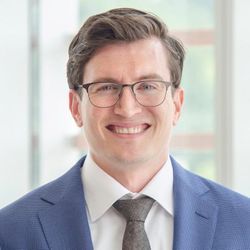 The treatments used for breast cancer are life-saving but often can have undesired effects on the hearts of survivors. Sometimes these effects occur during treatment but uncommonly can occur after surviving breast cancer. Let's discuss what you need to watch for and how to decrease your cardiovascular risk as a breast cancer survivor.
Project Pink'd is excited to present Dr. Jeremy Stone, a cardiovascular disease physician at Nebraska Medicine. Dr. Stone will discuss a relatively new field of medicine, cardio-oncology. Cardio-oncology focuses on the detection, monitoring, and treatment of cardiovascular disease occurring as a side effect of chemotherapy and radiotherapy. The goal is the development of personalized treatment regimes to limit cardiotoxicity as a long term side effect for cancer survivors. 
So grab a drink, put on some comfy clothes and tune in with your family for just 60 minutes – all in the comfort of your own home!
This program is complementary to breast cancer survivors in NE & Western IA and is made possible by our many generous donors.
Note: This LIVE Video Webcast will be broadcast exclusively on our private Pink'd Survivors Unite Facebook page.
We look forward to sharing this journey with you.