Pink'd Survivors Unite Social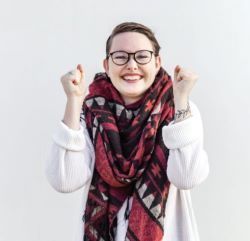 PINK'D SURVIVORS UNITE VIRTUAL SOCIAL
Thursday, January 14 | 6:30pm - 7:30pm
New Year. New Friends. New Fashion Tips. New Dance Moves.
Our January Pink'd Survivors Unite Social (via Zoom of course) is just around the corner and you're invited to boogie into the new year with us during an hour filled with new Pink'd friends and LOTS of fun. Learn a few stylish ways to tie your favorite scarf during our live demonstration and then get up, strut your new look and get your happy feet moving with a dance party.
Make sure to grab your favorite scarf so you can practice along with our tutorial!
REGISTRATION IS REQUIRED. A zoom link will be emailed to registrants prior to the social.
It's Where THRIVERS Connect.