A Cup of Conversation: Living with Metastatic Disease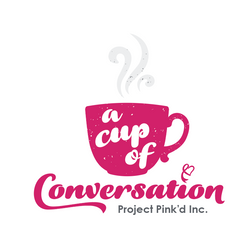 Living with Metastatic Disease? We have something brewing that might perk you up.
Pour yourself a cup of your favorite joe or hot chocolate and join us for casual conversation with survivors who care. We're here to hold your hand, lift you up, and feed your soul with lasting friendships.
Virtual Conversation. Real Life Impact.
Project Pink'd representatives are not medical professionals. All information provided is based on experience. Survivors are encouraged to seek medical advice regarding their treatment plans.