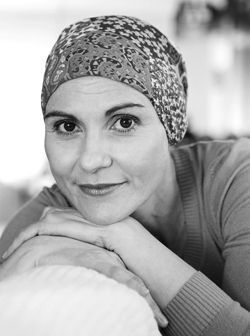 Project Pink'd will host their final complimentary live Bold & Brave Conversations webcast, Grief, Bereavement & Spirituality on Thursday, October 27 at 7pm via Zoom. Survivors, caregivers, and loved ones are welcome to register at projectpinkd.org. The conversation will feature Dr. Clay Hoberman, DO, Regional Medical Director at St. Croix Hospice and Anica Marcum, Director of Operations at The Collective for Hope, whose mission combines the strength of its program brands and co-located services to lead response to loss, elevate the value of grief companionship, and promote healthy survivorship. This complimentary program is available to breast cancer survivors in Nebraska and Western Iowa and is made possible by the many generous donors and supporters. 
"This series is an opportunity to participate in multiple varied conversations and discussions that have focused on having hard, honest conversations about breast cancer. They are hard conversations, but they are ones that very much matter. That's why we are here doing what we are doing. And it's an opportunity to gather in a space that's free of judgement and view each other in a holistic matter head to toe as whole people," explains Dr. Clay Hoberman, DO, Regional Medical Director at St. Croix Hospice and Bold & Brave Conversations moderator.    
About Bold & Brave Conversations: We are aware having open and honest conversations regarding healthcare, treatment, and future planning may be a daunting task for many families and survivors with advanced breast cancer. Project Pink'd began tackling the difficult topics in 2021. Bold & Brave Conversations, a complimentary 12-month live webcast series, has featured a multidisciplinary team of expert panelists and provided breast cancer survivors, their caregivers and loved ones, the guidance they deserve, the answers they need and the direction to get them started in discussing advanced breast cancer and end of life plans. 
Past featured conversations can be found at  https://www.youtube.com/channel/UCz49xhRl9H2G5LPkkFWUXfw and include: Diagnosis | A Partner's Perspective | Planning for Disease Progression | Quality of Life | Palliative Care | Planning for End of Life (Advance Directives, Financials, Personal) | Survivor Management |Caregiver Management | Grief & Spirituality