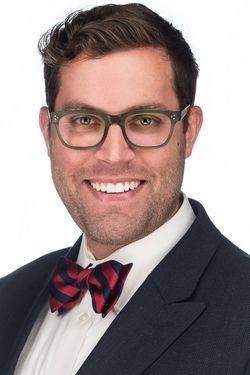 Project Pink'd continues to strive to address the REAL issues breast cancer survivors face after a diagnosis. Our Straight Talk: Ask An Expert series explores issues of particular interests to breast cancer survivors and provides LIVE access to professionals (both medical and non-medical). With the ease of just a click on participants phone, iPad, or computer, the live video webcast format enables survivors and their families living throughout the state of Nebraska and Western Iowa the access to chat directly with the professional.  
Project Pink'd, Inc., announces Sean Figy, M.D., Assistant Professor, Plastic & Reconstructive Surgery, University of Nebraska Medical Center, as their next Straight Talk series guest expert. Covering the topic of Surgical Lymphedema: Exploring Cutting Edge Therapies, this Live Webcast will be held on Wednesday, March 18, 2020 from 7pm-8pm. 
Project Pink'd is excited to present Sean Figy M.D., a plastic and reconstructive surgery specialist with a specialty in reconstructive microsurgery and complex reconstruction. He also has an additional specialty in lymphatic surgeries. In our next Straight Talk: Ask an Expert series with Dr. Figy we will explore new and emerging treatments for lymphedema. Cutting edge therapies such as lymphovenous bypass and vascularized lymph node transplants will be discussed. Special emphasis will be placed on how these therapies integrate into current treatment modalities.
This LIVE Video Webcast will be broadcast exclusively the private Pink'd Survivors Unite Facebook page on Wednesday, March 18 from 7pm-8pm. Survivors can register at projectpinkd.org.
This complimentary Project Pink'd program is offered to breast cancer survivors in NE & Western IA and is made possible by our many generous donors.