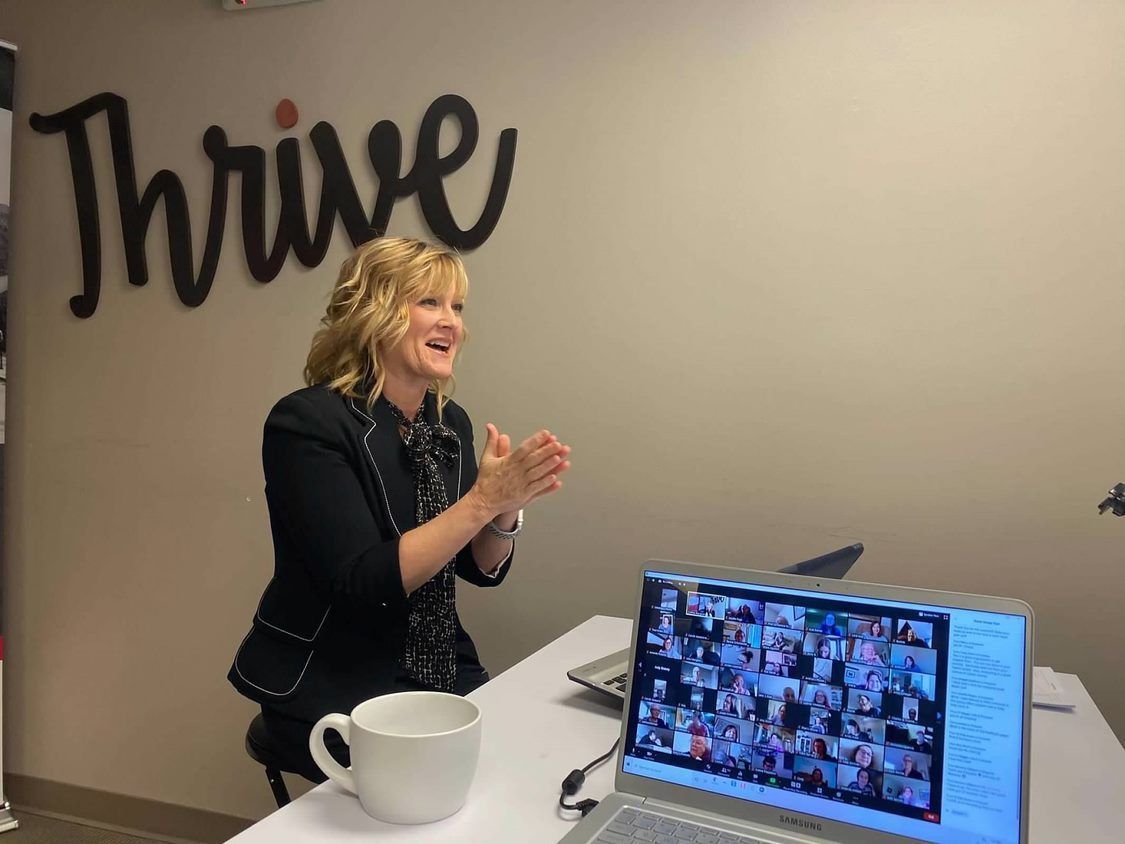 The holidays can be a challenging time for breast cancer survivors. For Project Pink'd, an Omaha-based non-profit, providing breast cancer survivors an opportunity to connect with other survivors and give thanks for their many blessings at their annual Care to Share Thanksgiving event has been a long-standing tradition. Although unable to join together physically this year, Project Pink'd was fully committed to continuing their Care to Share Thanksgiving tradition with the breast cancer survivor community. 
On November 8, over 175 breast cancer survivors throughout Nebraska and Western Iowa tuned in virtually to the same warm, welcoming, and uplifting experience their special guests have come to expect. Survivors were encouraged to cozy up with their complimentary delicious, sweet treat and a warm beverage, which was porch delivered to each participant prior to the event. The virtual Care to Share Thanksgiving program provided survivors the opportunity to connect with other survivors, hear inspirational stories from survivors who are now thriving and have some fun. 
In addition, last Sunday, Project Pink'd volunteers porch delivered over 230 complimentary Thanksgiving Meals to breast cancer survivors throughout the state of Nebraska and in Western Iowa. The complimentary meals, were carefully pre-cooked and packaged frozen for survivors to share in the comfort of their homes on Thanksgiving Day; all they need to do is simply reheat the meal and enjoy.   
Over 100 volunteers donated their time and talents to make the event a success and put smiles on the survivors served.