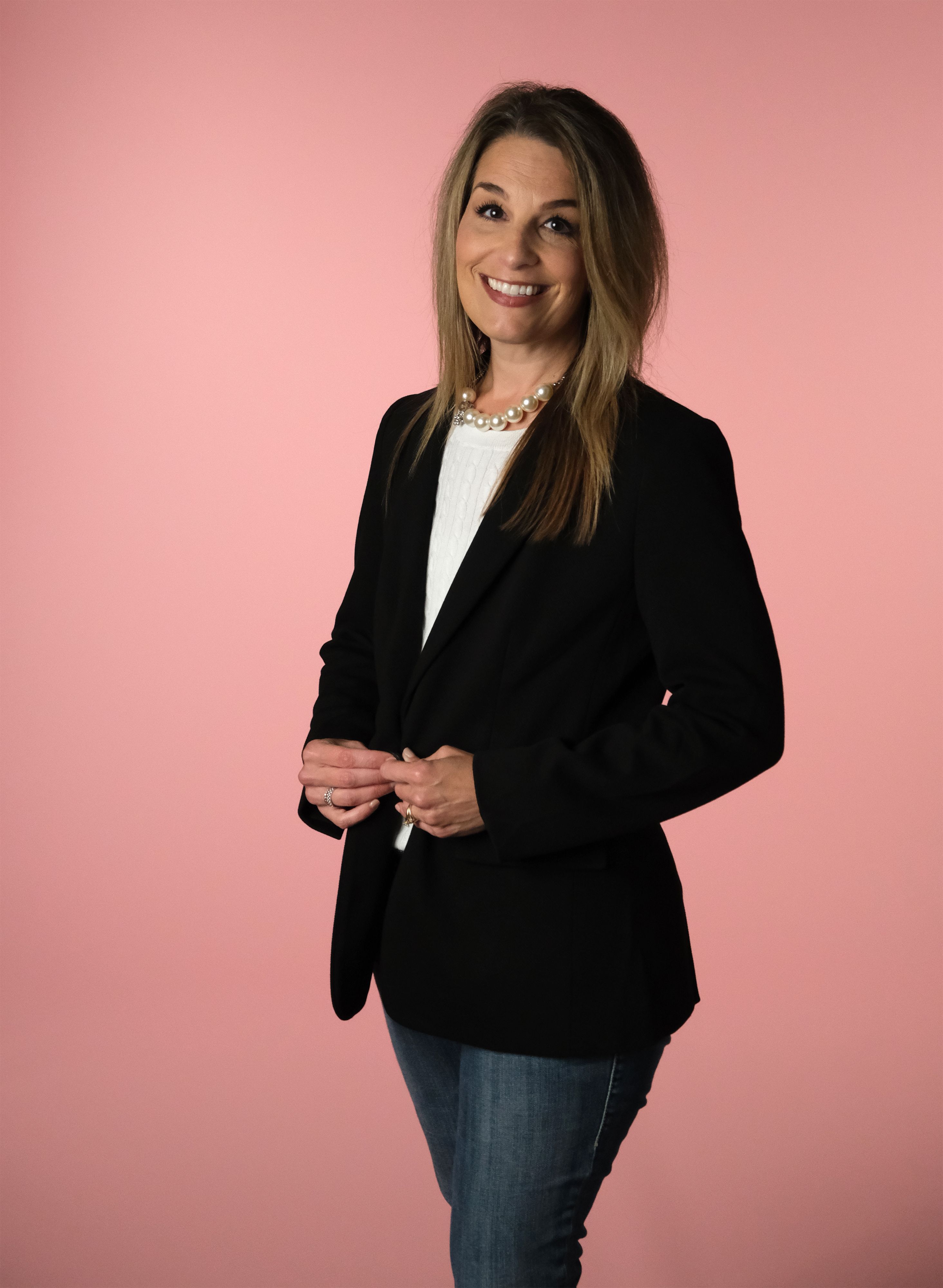 In May of 2011, my life changed in an instant when I was diagnosed with breast cancer. At the time of my diagnosis, I was 38 years old and a mom of two young children. I was in complete shock and scared but in that moment, I knew my diagnosis was ultimately going to provide me with an opportunity to give back to the next survivor walking a similar journey.
While going through treatment, Project Pink'd extended a helping hand when I needed it most and it was the best medicine. I will never forget the first interaction I had with this amazing organization and how welcomed I felt by Cynthia and the many survivors and co-survivors whom I met. They were so courageous, inspiring, and joyful. They gave me the gift of hope. I decided Project Pink'd is where I needed to be, where I needed to live my best life.
Over the years, Project Pink'd provided a community I didn't know I needed. Surrounded by brave, bold, compassionate, thriving survivors helped me heal. They got me. I felt understood, seen, and loved. Early detection saved my life, but it was Project Pink'd that healed my heart.
Volunteering for Project Pink'd and giving back became my mission. Little did I know my family would wrap their arms around my passion for Project Pink'd, volunteering their time and most of all showing immense compassion for the many survivors we have been lucky to meet. It's become a family affair in which we've been blessed to have gained an extension of our family…a family of Thrivers and co-survivors.
After 10 years of survivorship, the tables turned when I was diagnosed for the second time in 2021. It was my turn to have hundreds of survivors, many of which I supported after they were diagnosed, cheering me on as I went through surgery, recovery, and treatment. Once again, Project Pink'd, and the community that surrounds it, turned my fear into hope, empowerment, and strength.
I am humbled to be given this opportunity to serve on the Board of Directors for Project Pink'd, an organization that has forever made an imprint on my heart. It is my utmost honor to continue to further serve the community among such an influential group of people as we carry out our founder, and my hero's, mission to help survivors thrive.
As a marketing professional for over 20 years, with experience working for multiple large corporations, as well as a previous role as Marketing & Communications Director for Project Pink'd, I bring with me an extensive marketing/advertising background. My experience with multiple facets of marketing, including that with Project Pink'd, will provide an opportunity to assist with marketing efforts, including preservation and integrity of the Project Pink'd brand.
As a 2x survivor, I bring with me a survivor's perspective. An empathy and understanding to the challenging roads traveled by the many survivors that follow my path. I recognize the healing process for a cancer survivor can be a long journey both physically and emotionally.
Thriving to me is waking up each day and being grateful for another day to enjoy the people & things I love most. Today, I am grateful for this opportunity of a lifetime to give back to an organization that has empowered me and helped me find my purpose.
Kelly Konen