A 12-Month Expert Webcast Series for Those Living with Advanced Breast Cancer
Diagnosed with advanced breast cancer? We see you.
Being diagnosed with advanced breast cancer or having your disease progress to this point can be emotionally, physically, and spiritually draining. At Project Pink'd, we understand having open and honest conversations regarding healthcare, treatment, and future planning may be a daunting task for many survivors and their families.  
Our complimentary, 12-month live webcast series, featuring a multidisciplinary team of expert panelists, will provide you and your loved ones the guidance you deserve, the answers you need, and the direction to get you started.  
Bold & Brave Conversations are specific to those living with advanced disease and/or their loved ones/caregivers.  However, there will be plenty of information that those without advanced disease may find helpful. All survivors, caregivers, and loved ones are welcome to join us!  Topics include:
Diagnosis | A Partner's Perspective | Planning for Disease Progression | Quality of Life | Palliative Care | Planning for End of Life (3 Part Mini-Series focused on: Advance Directives, Financials, and Personal Effects) | Survivor Management | Caregiver Management | Grief | Spirituality 
Our complimentary live webcast series will be held via Zoom.  Each session will last between 1-2 hours. You may register for as many sessions as you would like to attend.
Our Bold & Brave Conversations will be recorded and available on our YouTube channel at a later date.  
You are not alone. Let's be BOLD and BRAVE together. 
---
Upcoming Conversation: Survivor & Caregiver Management | September 29, 2022
Throughout this Bold & Brave Conversations series, our goal has been to remove the stigma around end-of-life conversations. These conversations have involved partners, families, survivors, and health care professionals. This month's conversation will focus specifically on the survivor living with advanced breast cancer disease and their caregiver. Project Pink'd is here to have those Bold & Brave Conversations: From Diagnosis to End of  Life. Our guest expert, Amanda Buscher, a Licensed Clinical Social Worker with 22 years of experience and Dr. Clay Hoberman hope to help you speak your truth and leave nothing unsaid or any unfinished business.
This featured conversation will focus on:
Understanding levels of care & the financial responsibility associated with each
How to go about mending broken relationships
How to share your personal thoughts and feelings when that isn't your natural instinct
How to speak to family members who are not on the same page as you with your end of life care plan
Stressing the importance of living in the present so you can live your best life for the remaining days
What does caregiver mean and what resources there are for them
This complimentary program is offered to breast cancer survivors in NE & Western IA and is made possible by our many generous donors.
---

---
Meet the Experts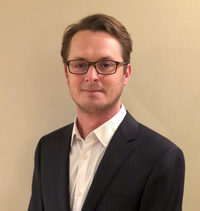 Dr. Clay Hoberman | DO | Regional Medical Director at St. Croix Hospice
Dr. Hoberman has been with St. Croix Hospice for five years. He has been practicing hospice and palliative medicine in the Omaha/Council Bluffs area for the past 15 years. Dr. Hoberman also serves on the Project Pink'd Board of Directors.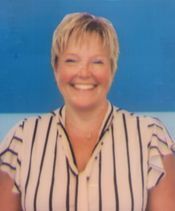 Amanda Buscher | LCSW | Licensed Clinical Social Worker
Amanda Buscher has been a medical social worker in the healthcare field for the past 22 years.  She received her Bachelors of Science degree in social work in 2000 from University of Nebraska Omaha and received her Masters degree in 2005.  In her career, she has worked in outpatient case management, hospital, and hospice settings.  She is also an adjunct instructor for University of Nebraska Omaha in the Gerontology department.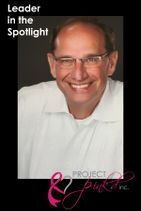 David Sturgeon | Project Pink'd President | Experienced Caregiver
Archived Conversations